Monday
Tuesday
Lucy's Calm Space Free 5 week mindfulness and self care course starting 26th April, (drop ins are available) last session 31st May.
Wednesday





Well-being on Zoom 10-30 am-11:45
Mindfulness, relaxation, gentle upper body movement, visualisation, meditation and discussion, with Hannah.
This terms theme is breath-work and connecting to the heart for peace and balance.
This class is suitable for beginners and experienced meditators. The practice is easy to follow and participants are encouraged to do things at their own pace and in their own way.

Thursday
am
Art on Zoom 11:15 am-12:15 , with Hannah, includes an emailed project, often doing some art together over Zoom and learning about artists and techniques and developing confidence in your own individual style.We occassionally meet at Horsfield Road community room and In warmer weather we meet outside.
Thursday
pm
Music 4:30-5:45 pm at Horsfield Road community room, Landport, Lewes.
Creating and expressing yourself, learning new songs and experimenting with percussion and sound with Bernard from Multistory.
This group is currently funded for 8 weeks, and so is for donations (£5 recomended).
Friday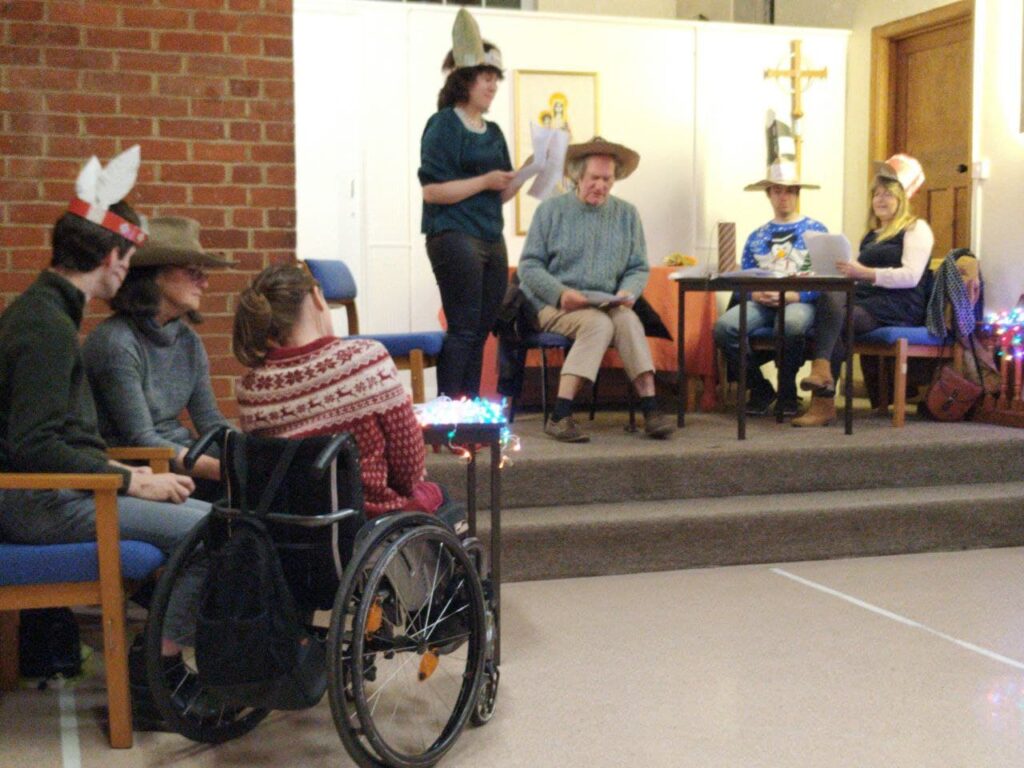 New projects are happening all the time in addition to our regular groups (see projects page for more details) .We have connection with a group for adults with disabilities in New York and sometimes share workshops. We also have bespoke parties.
The last project was a 10 week Zoom collaborative one with a group from New York, to create a comical musical, this included art, drama and dance meet up workshops in Lewes. This project was for donations (suggested amount is £5 per session).
If you are new to Zoom, we can support you to learn about how to join in with a group.
All groups are small and friendly run by qualified practitioners, experienced in working with people with disabilities.
If you are new to Zoom we can help you to get started. Please get in touch to find out more about specific groups.
Projects are for donations, but regular groups are not currently subsidised by funding, so at the moment the cost is £10 per session. However, we have some discounted places if the cost would stop you coming.