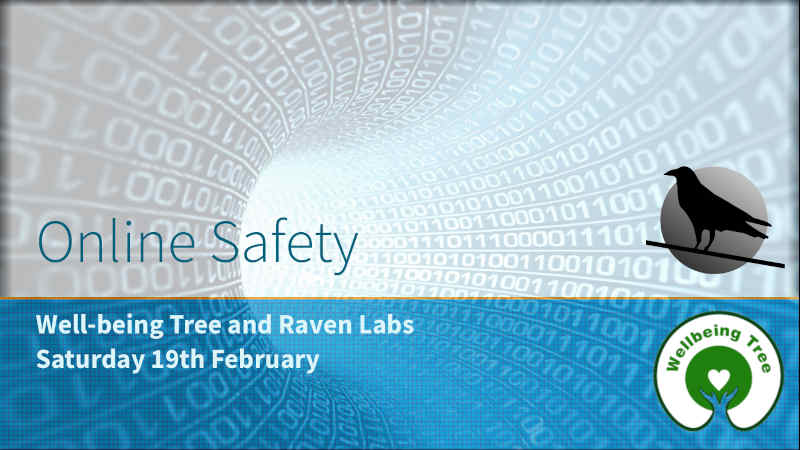 This Saturday 19th February 10:30 – 11:30 am Well-being Tree is hosting a FREE live online e-safety course on Zoom with Joe from Raven Labs. Joe will teach us simple ways that we can stay safe from cyber crime. Here are the main topics he will be covering.
*The words we use – what they mean
*Why online security is important
*How to choose a strong password
*Updating devices
*Fakers
*Social media
The course is easy to follow and not scary, it is designed for adults with mild learning disabilities and carers (carers are welcome to attend without the person they care for). It has slides with pictures, which you will be sent after the course.
At the end of the session, there will be an opportunity to stay behind and tell us one thing which you learned in the workshop, (we can remind you), which will be recorded on Zoom to be part of another online training session for adults with disabilities.Please let me know if you would like to attend and I will send you a Zoom link.
We will have a maximum of 12 people.